News
---
Direct Conveyors Introduces Their Online Configurator
It's taken some time and a lot of work, but it's been well worth the wait. Direct Conveyors now has an online conveyor configurator that you can use to help select the type of conveyor and accessories you need for your application. It's simple to use too.
Visit Direct Conveyors website
Click on the link that says:
Then all you have to is sign up to have access to this valuable tool
Below is what the page look likes with just a generic conveyor selected: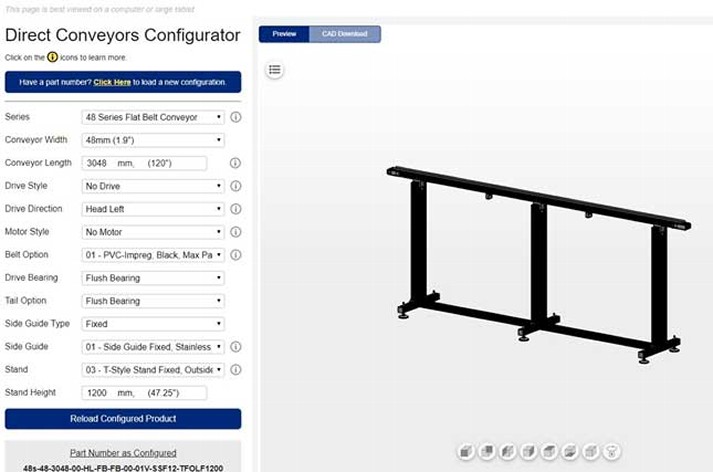 Answer the questions in the configurator and you will get a model number and photo of what conveyor would work best for your application. You can email the model number to Direct Conveyors from the configuration for them to prepare a quote. As always, any time you have questions about the configurator, or any of Direct Conveyors' products, you can always contact them at 317-346-7777 and they will be happy to assist you. Please feel free to contact your Dixon Engineering & Sales Co. rep for assistance with an application too. You can reach Jack Dixon at: 704-895-6805 or by email: jackdixon@dixoneng.com. And you can contact Brian Barefoot at: 704-655-0411 or by email: brianbarefoot@dixoneng.com. Thank you and we look forward to working with you on your next conveyor project.