News
Learn More About the New MCR Pick & Place Unit from CDS
CDS / GATE TECHNOLOGIES, INC..
27 Wilson Drive, Unit C Sparta, NJ 07871
P#: 973 300 0090 ◊ F#: 973-300-0061
www.cdsindexers.com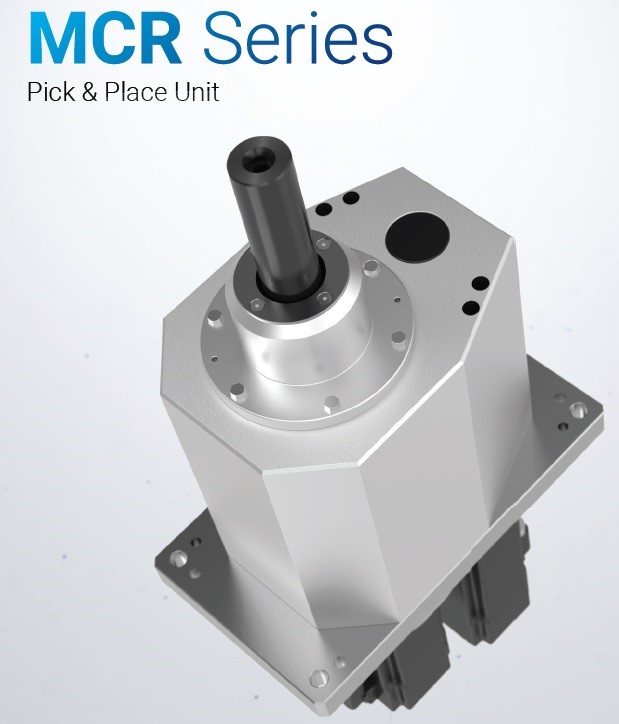 MCR SERIES OF PICK & PLACE UNITS
The MCR pick & place unit is fully programmable for automation where the output shaft lifts up and down while rotating according to the user's needs. It is designed to cover the requirements of quickly moving and placing components for industrial automation.
How It Works:
The MCR is driven by two independent servo motors, one for the linear and the other for rotary movement. This helps to ensure the highest level of flexibility in the positioning.
The MCR series solves the problems of placing parts, especially in industries such as:
Food
Assembling
Automotive
Pharma & Medical
Packaging
Robotics
---
Other highlights of the MCR Pick & Place series:
---
You can learn more about these pick & place units, download interactive 3D models, or view information on any of the other fine products that CDS have to offer by visiting their WEBSITE. Let us know if we can be of assistance.